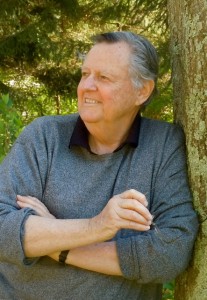 I was raised in Philadelphia and moved to New Jersey in my teens.
I graduated from the Philadelphia Museum College of Art. After graduation I returned to teach drawing and advertising design. I also began illustrating for children's publications.
I then produced two children's books before embarking on a career in advertising where I became Vice President/Senior Art Director at J. Walter Thompson New York, art directing and producing accounts like Kodak, Burger King, AT& T Longlines, and Diet Coke.
Along the way I was lucky enough to win various awards like the Gold and Silver Lions from the Cannes film Festival and a Bronze Lion from the Venice Film Festival.
After many years in New York with J.W.T and other agencies, along with a partner, I opened my own business in New Jersey, where we handled accounts such as Thomas' English Muffins and divisions of Adidas.
I also worked alongside a fund raising firm for non-profit cultural institutions through out the United States, where I designed campaign materials and over 40 brochures. Some of these projects included the Denver Art Museum, the New Bedford Whaling Museum and the Virginia, Santa Barbara, Montana and Gettysburg Historical Societies.
Now that I find myself coming full circle, I'm really happy to be returning to my first love, illustration, especially for children.